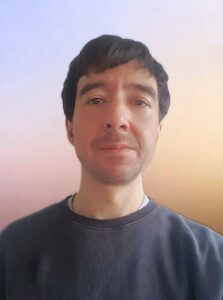 My name is Jai van Essen, and I am a sworn Dutch-English and English-Dutch translator. In days of yore, I studied English Language and Literature at the University of Amsterdam, and in 2015 I completed the Legal Translation in Criminal Cases program at the SIGV Association of Court Interpreters and Translators. This same year, I was sworn in by the Court of Amsterdam and added to the Dutch Register of Sworn Translators, and I have been working as a freelance translator ever since.
My training in legal translation at SIGV, as the name suggests, specifically focused on Dutch and English criminal law. I have since taken part in continuing training programs for legal translators and gained the necessary practical experience to make me capable of dealing with common documents pertaining to civil or contract law: everything from court decisions to business documents like household regulations, general terms and conditions and annual reports.
Besides legal translation, I also do general translation, editing and proofreading work, mostly for cultural institutions and industries, and occasionally venture into translating literary fiction as well. I am a native speaker of both Dutch and English and have had a life-long passion for language that makes me go above and beyond to ensure my work meets the highest standards.